With the Silk Road collection, marburg is consolidating its reputation as a pioneering innovator. The family-owned firm is using digital printing in rotation for the first time, and in doing so is opening a new chapter in the history of modern wallcovering manufacture. marburg is now able to produce rolls within which the pattern does not repeat, which opens up completely new design possibilities.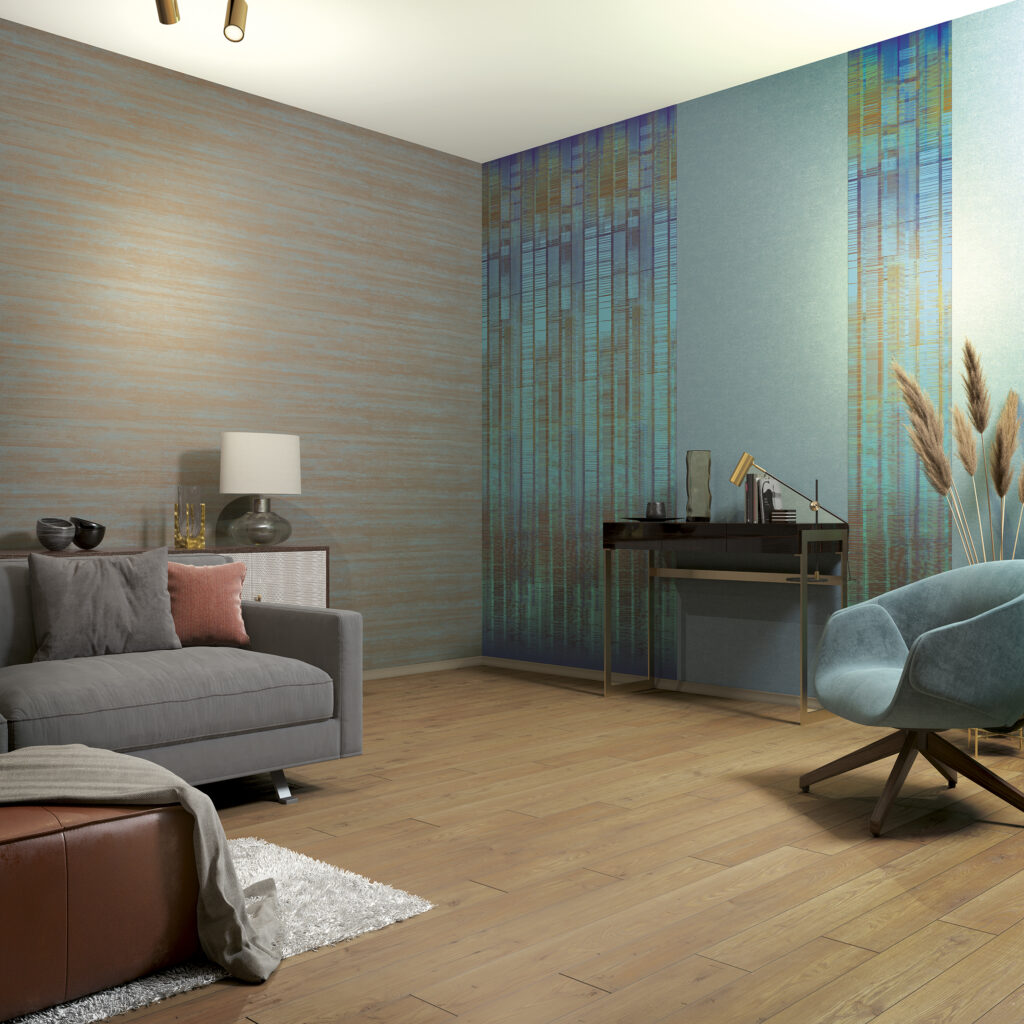 Silk Road is an explosion of colour. With this collection, Marburg Wallcoverings is bringing an ancient myth back to life. The name is taken from the trade route that connected the Mediterranean region with East Asia until the 13th century and is intended to embody the trendy ethnic look. The collection picks up on influences from various regions between Europe and Asia, reinterprets them and stills the longing for distant lands within our own four walls.
Silk Road consists of three sets, each with two main motifs. One is produced normally using the screen printing process and the other is made using the new rotation digital printing technique. What is unusual here is that the rolls match each other in width, but not length. This creates impressive wall pictures.
The first main motif is reminiscent of a heavy-knit fabric. Wallcoverings that can be combined with it are a herringbone pattern, a textile batik-look single shade and a faux-uni. The digital print picks up on the design language of the main pattern.
The stylistic idiom of African fabrics is apparent in the second motif. A network of irregular rectangles covers the wall. Onlookers will never tire of looking at the colour gradients of the three digital prints. The beautifully composed shades merge into each other like water colours. The combination options listed with the first set are joined here by an elegant crossways stripe.
A textile structure attracts every eye in the third set. It looks almost as if squares had been made out of hemp fabric. The digital print picks up the graphic element: It features vertical stripes reminiscent of skyscraper canyons, softened by the colour progressions.
The colours in the collection are spectacular: A combination of orange, lilac and moss green, a colour gradient from dark purple to pale rose pink, intense petrol interplayed with copper – Silk Road combines the colours of bright, loud continents. Those who prefer quieter colours, however, will find their dream wallcovering in wool white, greige and restrained grey.