The MUSEO collection takes you on a journey through time that starts just after the French Revolution in 1790 and ends in 1900, the year that points the way into our modern age. Simple, two-tone patterns from the early days of wallpaper printing (1790) are represented here alongside details from a panoramic wallcovering (1822) or enchanting motifs from the mother-of-pearl wallcoverings from the factory of Carl Herting, which were so famous in those days (around 1860).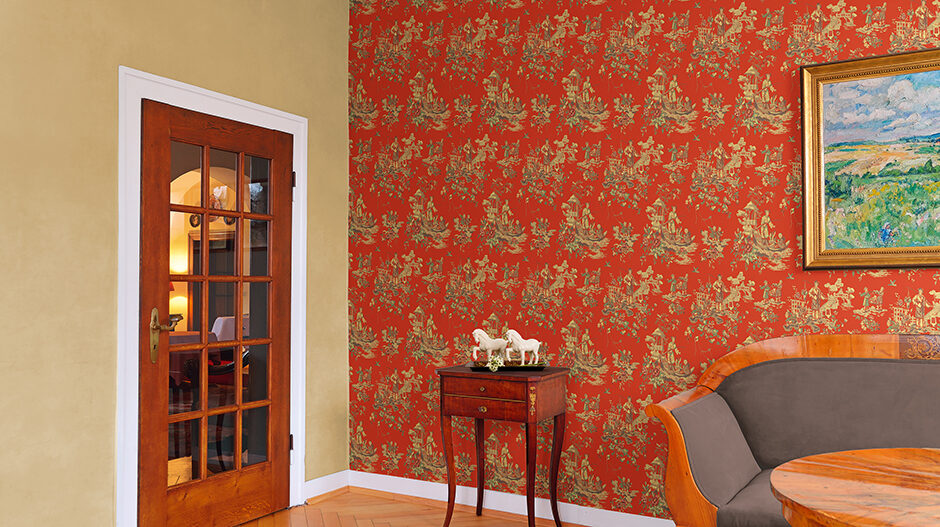 The stately motifs founded in historicism that were created by the Parisian wallcovering manufacturer Paul Balin show particular virtuosity. During its time, the "Paul Balin" company was one of the most outstanding producers of style and material imitations. Its owner managed to make it look as if paper had been transformed into tiles, silk, leather or brocade velvet and thus perfect the illusion of material.
All the wallcoverings in the MUSEO collection are created using historical techniques. Unique designs also include the wallcoverings that are printed with gold- or silver-tone floral motifs and embossed by hand – a technique that had long been forgotten but is now being used again. The designs are applied to the highest-quality materials that underline their splendour. MUSEO is not only a collection. It is, rather, art for the wall, with designs that will give any room a completely unique, unmistakeable atmosphere.