MONTEGO puts the graphic in the centre. The collection combines abstract illustrations with those that seem to be painted by hand. It is this combination that makes it so attractive.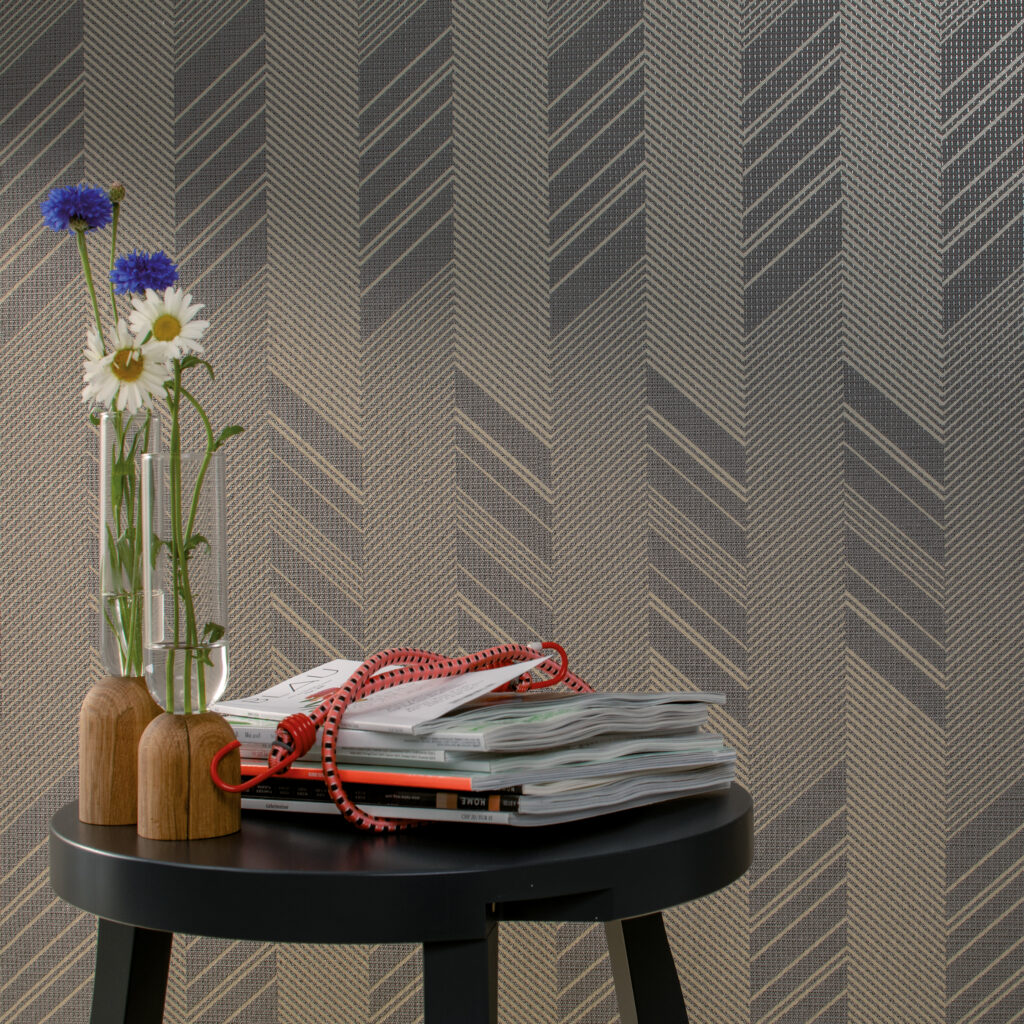 MONTEGO consists of four sets:
A wide strip consisting of diagonal lines forms the centre of the first set. The lines are arranged in a herringbone pattern. As a possible combination, the card holds a moving, net-like diamond.
Rectangles, which appear as if they were taken from a watercolour painting, form the basis of the second arrangement.
The third set shows a crystalline structure reminiscent of the filigree construction of a snowflake.
Casually printed squares in a vintage look. A wallpaper with a diamond pattern is suggested as a combination, which – when viewed from a distance – is reminiscent of a buttoned surface similar to that of a Chesterfield sofa.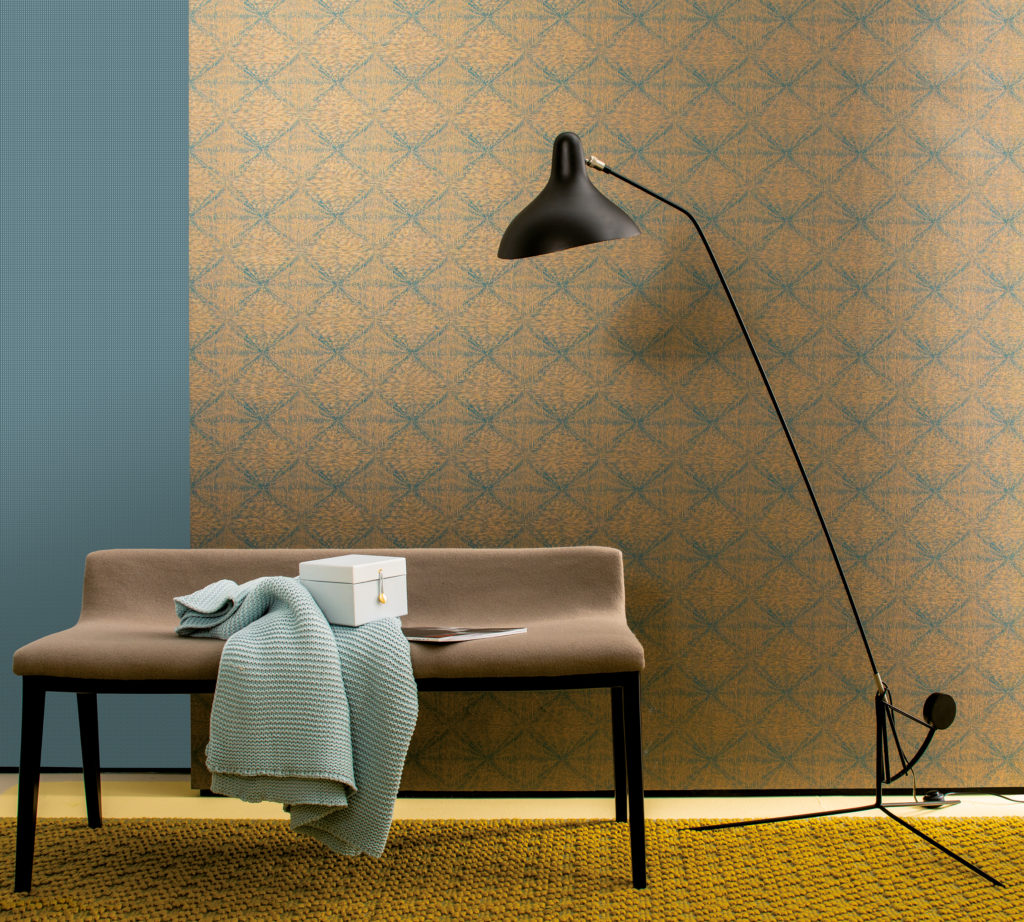 The first and second as well as the third and fourth can be combined in colour. This variety allows everyone to emphasize their individual (living) style with MONTEGO. The connecting element is a plain, which reminds of coarsely woven hemp fabric and accompanies every set. 
MONTEGO is a collection with intensive colours. You can dare to use them and you will be rewarded for it: because with them sovereignty and serenity move into your own four walls. There are: A black-brown-beige-curry combination with a light grey-blue contrast, a rich indigo, enchanted emerald green or a beautiful arrangement of petrol and gold. But also the advocates of the quiet tones will get their money's worth: ivory with light graphite, greige with delicate brick red or a grey-lilac combination – everything is included.