Children's rooms are very special rooms that have to be able to do a lot. They should be comfortably furnished so that the little ones feel comfortable. They should inspire them to play and of course be a place of learning and knowledge. The JONAS KÖTZ collection of children's rooms meets all these requirements. The basis is formed by three beautiful digital print motifs which invite to discover and marvel. These are flanked by delicately coloured wallpaper, funny borders and matching fabrics. The highlight of the card are the rake borders. Here four different main characters (sheep, panda, cow and lion) lift the curtain on the world of mathematics by presenting small tasks and solutions with full physical effort. These borders all have a length of five metres to be able to show the calculation process in its entirety.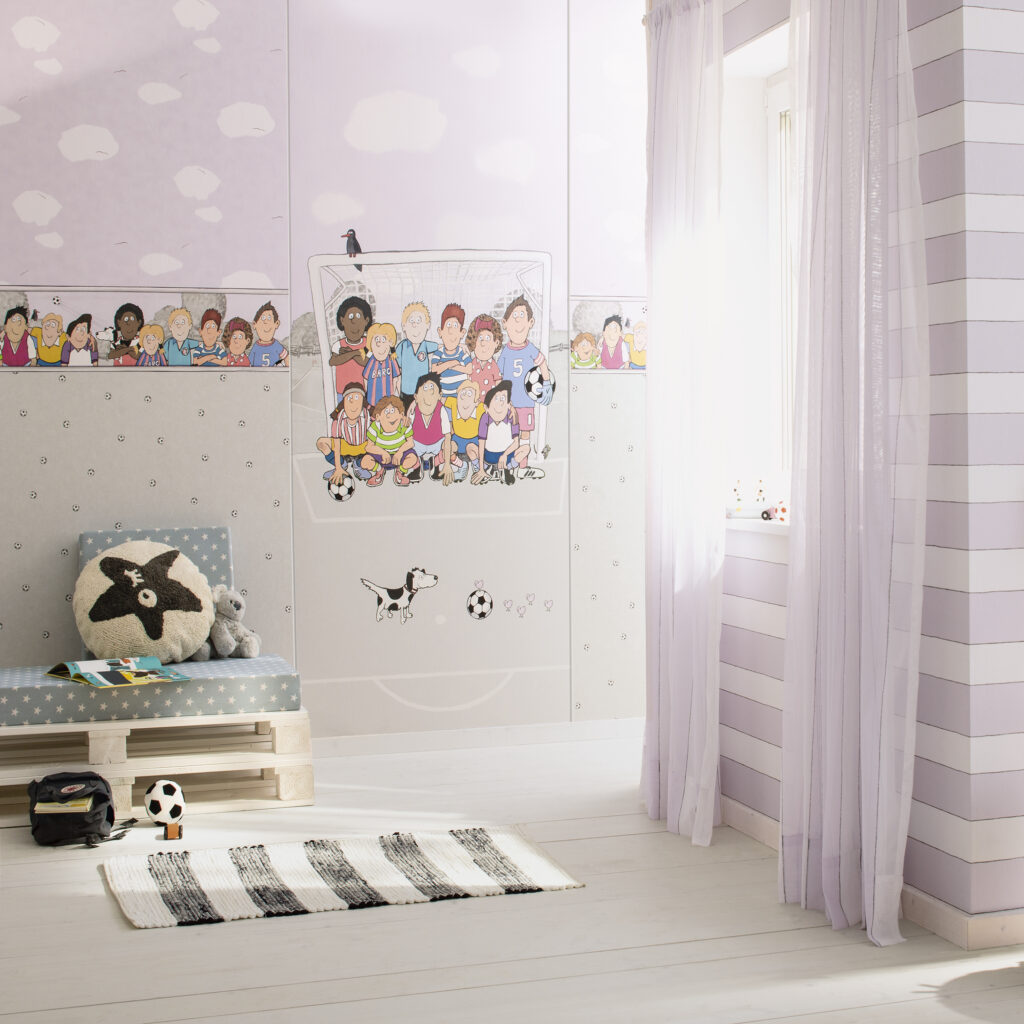 The three digital printing themes are: 
 Circus
The funny circus is offered in two colourings: one in natural colours and one in restrained pastel shades. The combination recommended is cloud wallpaper, a block strip and generously distributed dots. The border consists of triangles.
 Pony Farm
This digital print motif exists in three colourings: one in natural shades, then with a light blue or pale pink sky. The border picks up the motif and depicts it in smaller images. Again the block stripes and clouds are recommended as a combination. Wallpapers with horses or flowers are also offered. 
 Football
The soccer motif is by no means only something for boys, if you look closely you will also discover a girl in the team. The border is 26.5 centimetres wider than the other two. This is the only way to show off the different player characters to their best advantage. This set is also offered in three colours: natural shades, pink and delicate yellow. Again, block stripes and clouds appear as combination wallpapers. The third wallpaper is peppered with small footballs.