Home Classic BELVEDERE is a classic collection in the best sense, combining wallpapers full of elegance and charm. It combines timeless subjects such as ornament, damask and floral motifs with silk-like plain colours and stripes with moiré effect. Almost every wallpaper contains iriodine, a metal found in the Sahara. It gives the wallpapers a soft sheen that comes from the depths, as is characteristic of pearls, for example.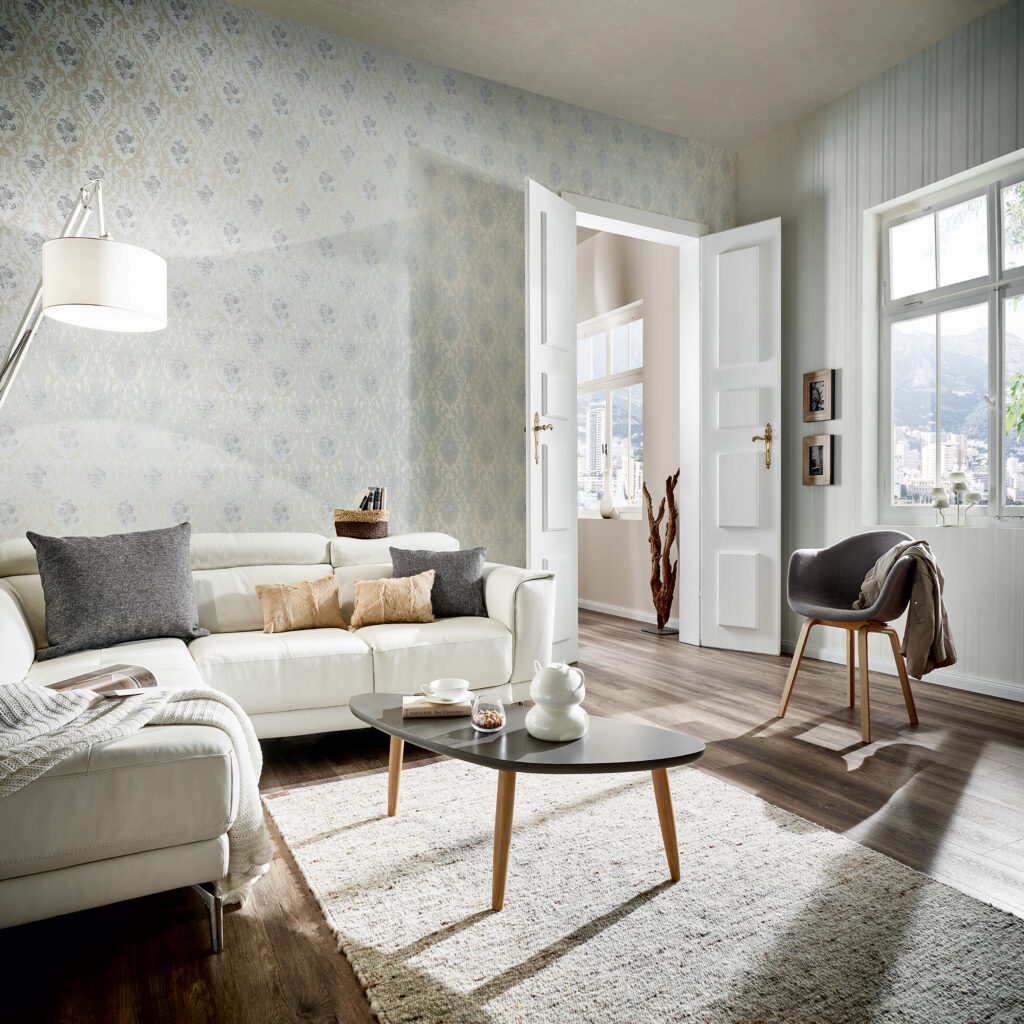 Home Classic BELVEDERE consists of four sets:
A tendril forms the centre of the first set. It is inspired by those that were added to the shell-shaped ornaments on windows or furniture – the rocailles – in the Rococo period to emphasise their beauty.
A damask motif of floral elements, which closes around four carnation blossoms, is the basis of the second arrangement. The third set features a bouquet of roses – a motif that should not be missing from any classic card. The filigree blossoms are held in cream, soft and old rose and printed on a background that picks up the blossoms in a small pattern.
A delicately worked out floral damask motif is the centrepiece of the fourth set. The pattern is completely filled with hachures, fine lines running against each other, in which the light is refracted and the surface of the wallpaper can be shimmered.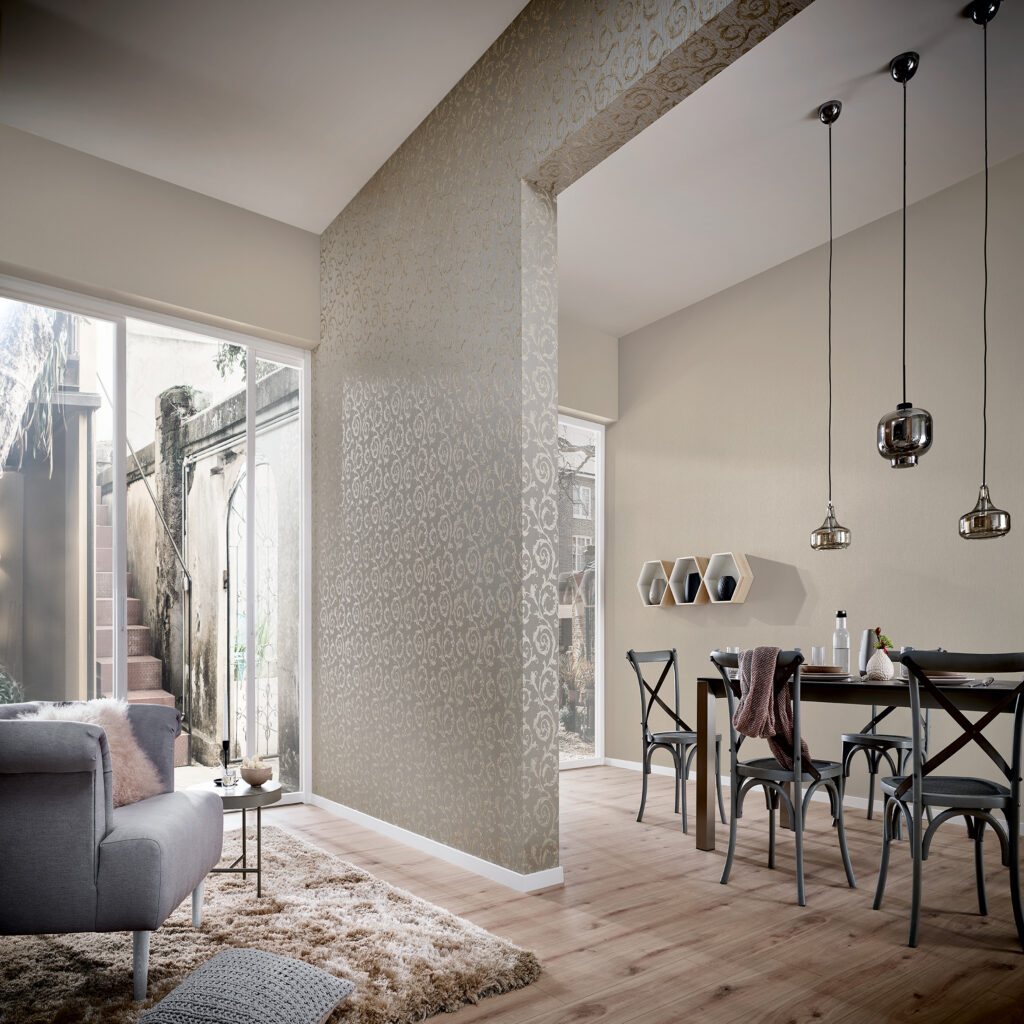 Home Classic BELVEDERE is borne by homely and reserved colours, all of which have a noble and high-quality appearance: Lots of champagne, a decorative castle yellow, wool white with platinum. A gentle Reseda or a restrained, very delicate blue should be highlighted.