LEGEND consists of three main designs: 
A helix lying across curving bands, all in a carbon-embossed look. To go with this, there is a wallcovering with a braided-style stripe and two plain designs that run through the entire collection: one with small, symmetrically arranged dots, the other in a checkered plate design.
A wave, the contours of which become narrower and then wider again, thus creating a vertical stripe on the surface. The combination wallcovering picks up the wave, but recreates in a three-dimensional, reptile-like scaled look.
A vertical pattern in a typical Colani curve that is markedly three-dimensional. At first glance, it seems as if two wallcoverings have been laid across each other. But it is only the skilful interplay of light and shadow that deceives the onlooker.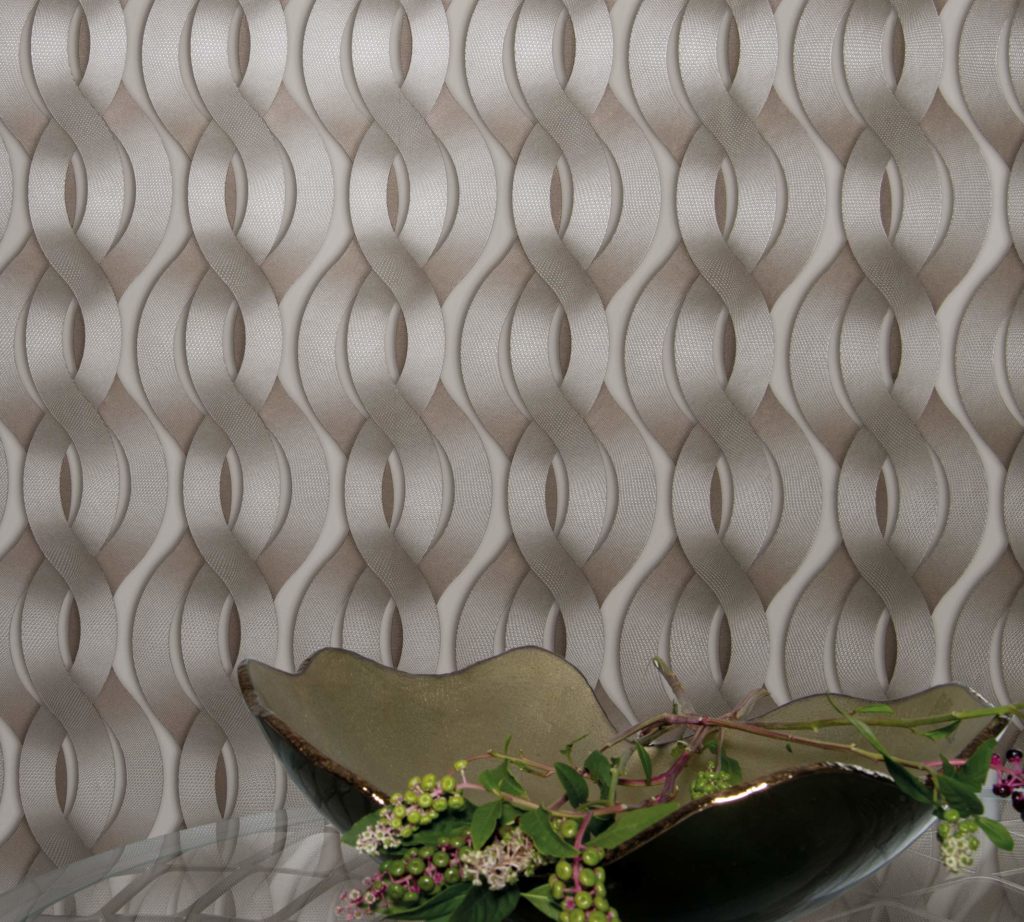 With each set, a large-format digital print is offered that picks up and enlarges the main motif. These prints can be repeated, i.e. several can be positioned one after another.