NABUCCO is a collection where the impression of the wallpaper on the wall can be sensed when leafing through the book, the interchange of matt and shiny is truly impressive. When the rolls have been applied, the collection will amplify this radiance even more – featuring an imposing presence on the space. Aficionados of classic design as well as fans of contemporary architecture will be happy with NABUCCO.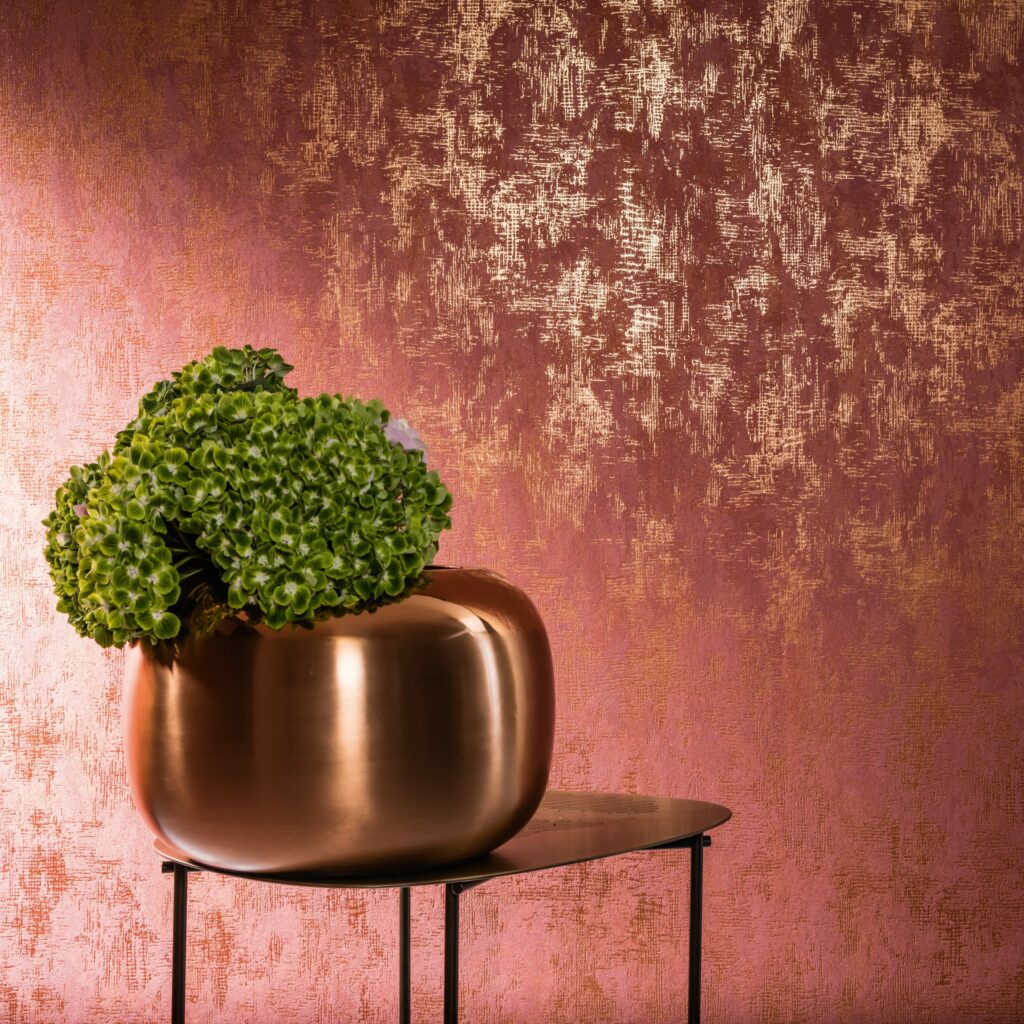 NABUCCO features three sets: 


A widely diversified damask design which, when viewed from afar, looks as if a fine fabric was wallpapered. 
An abstract large scale stripe design, reminiscent of a perforated metal sheet. 
A pattern which is based on a cockle. Each finned ridge of the elegant design is accentuated with a fine sequin.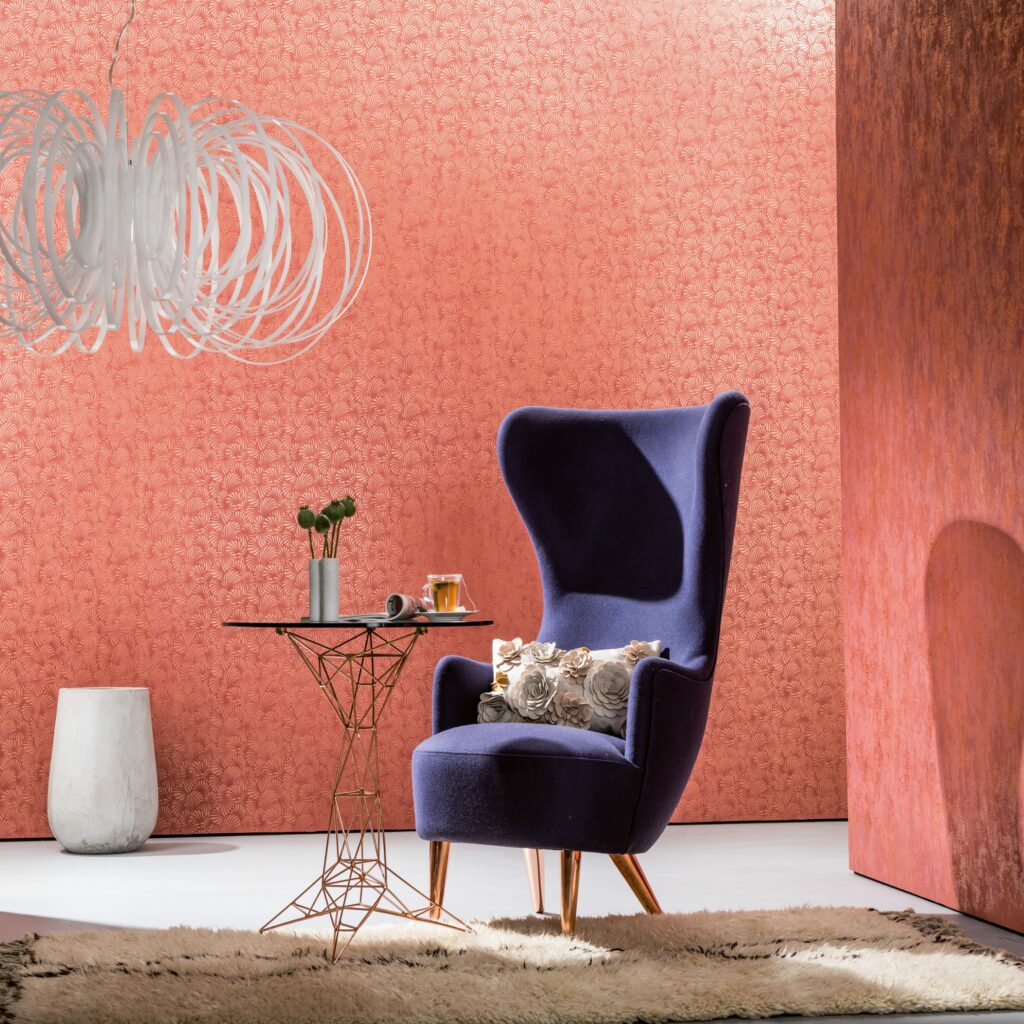 Natural, comfortable and timeless hues such as ivory and a wool white-pearl combination can be found in Nabucco. But the stronger, almost bold colours are also impresive:  cardinal red, combined with brass, a secretive dark grey, a warm copper and gold and more gold: mixed with anthracite, mixed with warm sand or with the cockle pattern – just pure gold. This colour shines throughout the entire collection and makes it exceptional.