"Never change a winning team": GLÖÖCKLER® IMPERIAL by marburg is the result of the continuation of the Marburg Wallpaper Factory's collaboration with Germany's eccentric designer and fashion creator, Harald Glööckler. The result combines spectacular new designs and colour combinations with the most popular best-sellers.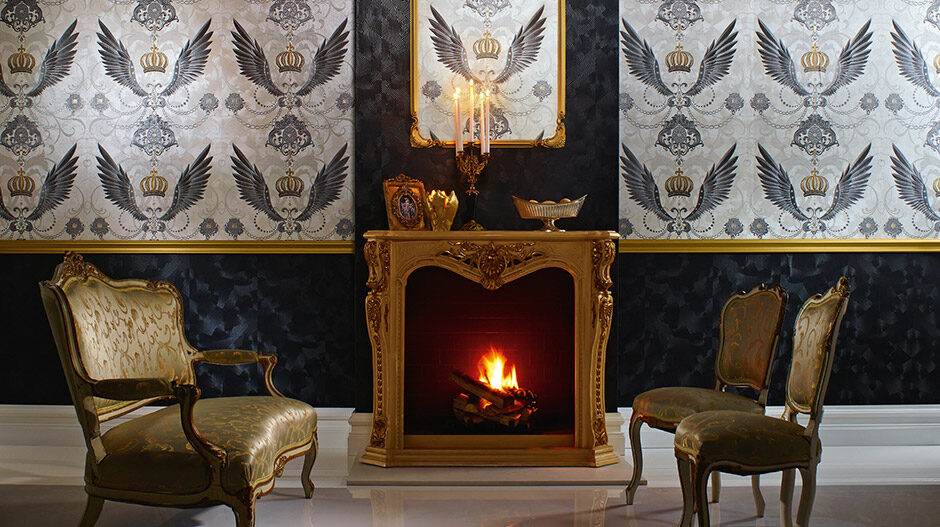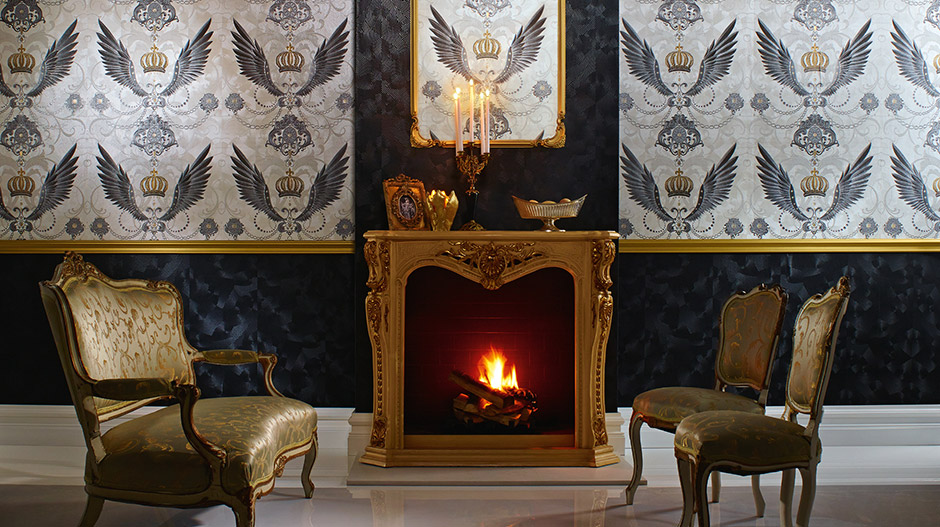 It includes: 
 An opulent golden crown over a leaf motif reminiscent of a centuries-old family coat of arms.
Majestic angels' wings – for the first time in an elegant grey on light beige. If required, the wings can be decorated with clear glass stones or, as an innovation, black rhinestones.
An ornamental sunbeam design with and without little crowns and crystals.
A pattern that recalls heavy, iridescent moiré curtains. 
A luxuriant, ornamental feather decoration and a stylized damask motif – the latter can also be decorated with elegant rhinestone appliqués in black if required. 
Eagles' wings combined with a magnificent Glööckler crown and chains – arranged on a graphically iridescent background.