Architects, designers and interior designers are constantly looking for simple, timeless but expressive wallcoverings for their projects that will add structure and character to a room but not be too dominant in the context of the architecture and interior. The Bombay collection was designed specifically to meet these requirements. It is available in 35 plain shades. Added to these are decorative stripes and the motif of a bamboo forest applied as a digital print. The wallcoverings are particularly hardwearing and easy to apply, and can conceal minor surface irregularities.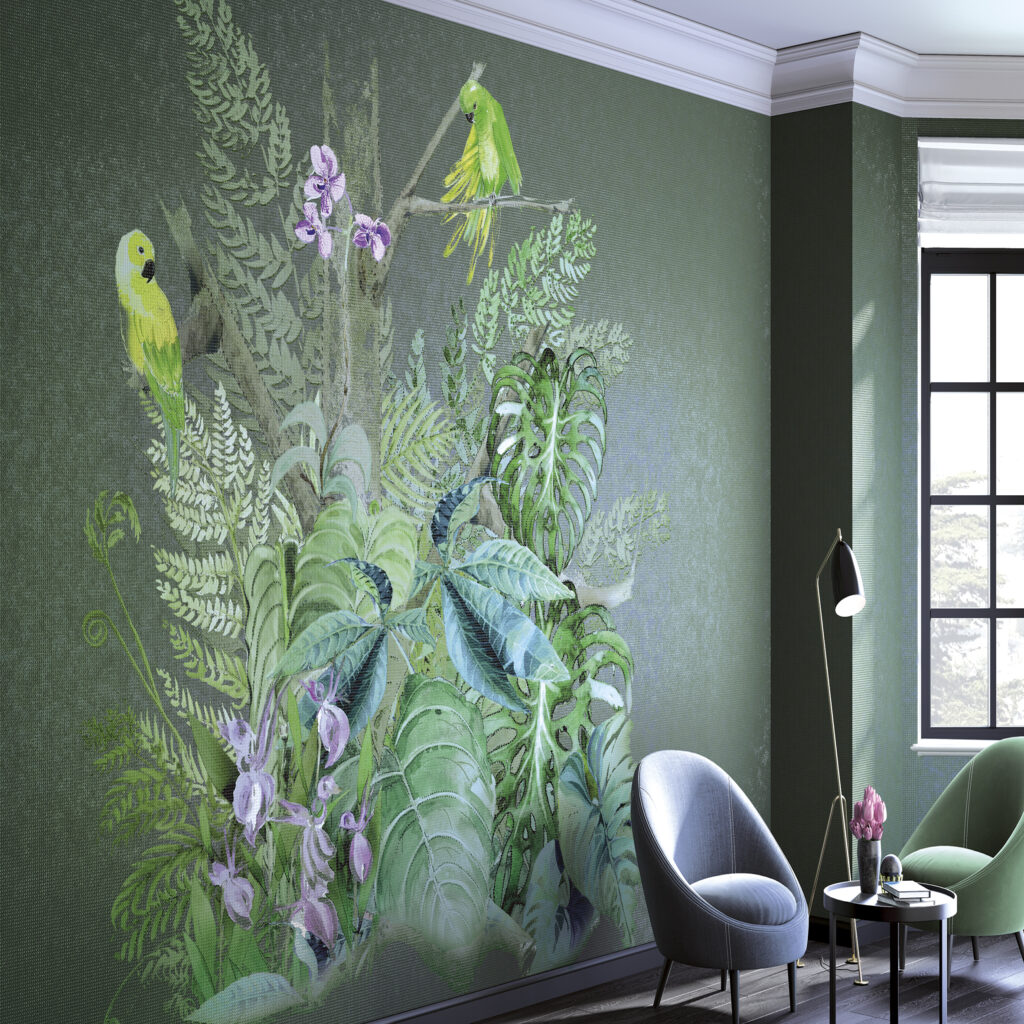 The collection makes it possible to create almost monochrome surfaces in public or private spaces. The fine, dynamic line structure reminiscent of precious linen and the interplay of matt and gloss effects are unique and visually striking. Selected colours revisit the wallpaper designs of the early 20th century and harmonise particularly well with the modern classic concepts of reduction, simplicity and clarity. The collection includes a wide choice of white shades plus warm and cool greys to create a subtle colour accentuation in the room with a depth that offers more than just coloured walls.

In addition, Bombay contains more colours and additional print motifs that provide an opportunity for accentuation and refer back to design history: Colour variants in copper, gold and brass reference contemporary design developments and the rediscovered enthusiasm for non-ferrous metals. Block stripes in contrasting shades or toning colours emphasise the vertical and recall the vaulted ceilings of classicism. Abstracted bamboo leaf prints can be used for vibrant single walls, creating striking contrasts within reduced interiors. The combination of metallic colours and the bamboo print adds a touch of luxury even in the most Modernist interior, harking back to the aesthetics of the 1970s.