ALLURE features precise lines, a fine, whimsical tendril and marbled wallcoverings, reminiscent of beautiful paper. The collection performs a balancing act, uniting geometric sharpness and whimsical orna-mentation. The design is supported by two plain wallpapers, which are available for each motif, and function as a connecting link between the two design styles. The restrained design of the main motifs allows them to be deployed as plain wallpapers, while the plain wallpapers can, in turn, be used as the design. This means there are few limits to the design possibilities.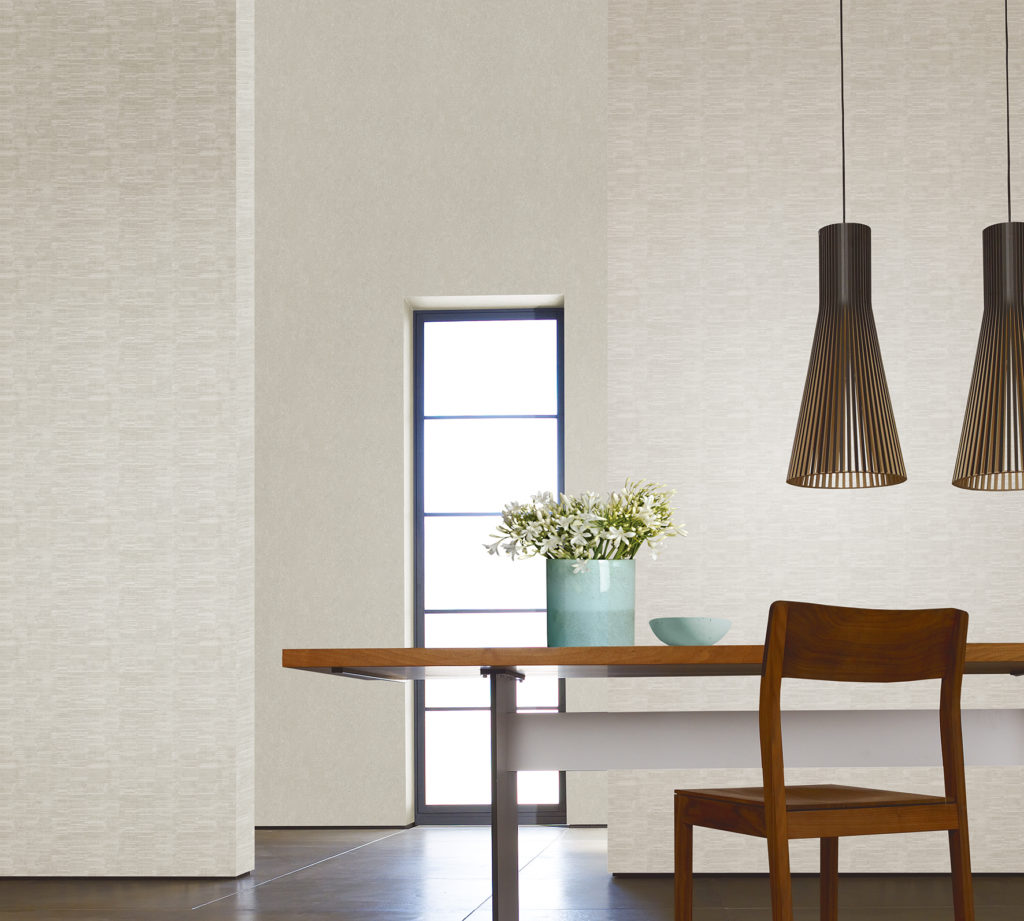 The collection consists of four sets:

• A sharp geometric design with lines running parallel, whose effect is revealed on a flat surface.
• A playful, curved filigree leaf tendril.
• A wallcovering with a marble surface, reminiscent of the beautifully designed paper that was used as the endpaper in books in the 19th century.
• A small geometric design, consisting of small dots and horizontal strokes in different widths.
Simple, plain wallpapers are available with all of the wallcoverings: one has tiny crosses that can be made out on closer inspection, while the other is finished with a modern patina effect.